L

egacy of a Man of Honor:
Bishop Dr. Nelson George Turner
Our former pastor, the late Bishop Dr. Nelson George Turner was an extraordinarily prestigious man of honor–one of a kind. He was an impeccable man of integrity, principles, and law. On November 30, 1932, Nelson was born into a large family of twelve in Ann Arbor, Michigan to Elder Nelson and Dorothy Turner, Jr.
At the tender age of 4, Nelson was baptized in the name of Jesus Christ and at age eight, was filled with the Holy Ghost. He was the second of twelve children and displayed exceptional leadership qualities in his youth. Nelson also worked diligently within the church, even taking a short swim a time or two in the baptismal pool. Nelson's leadership was manifested throughout his childhood as he caused others to listen and follow. Once, a group was convinced to follow him across a frozen lake when he fell through the ice and nearly drowned. He could even be a little mischievous. As a youngster, he persuaded a foe to eat a worm. As Nelson matured, he assumed many responsibilities at home such as taking care of his siblings. He contributed to the household by working various odd jobs.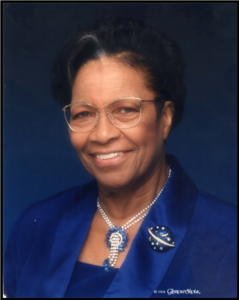 On February 17, 1950, he married Hattie Pearl Bishop, a virtuous woman of beauty and grace. Nelson later enlisted in the United States Air Force where he served in the Korean War. After the war, he served for an additional eight years, during which time he was assigned to Offutt Air Force Base. While stationed there, he made Omaha his home and attended Greater Bethlehem Temple under the leadership of the late District Elder James P. Foster. Elder Turner was called into the ministry and served faithfully and unselfishly as Assistant Pastor for 14 years while working as a surgical technician and doctor's assistant at the Veteran's Hospital.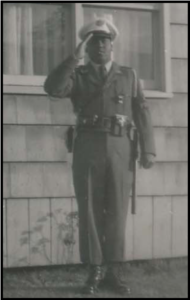 Elder Turner was installed as Pastor of Greater Bethlehem Temple in 1972 after the passing of his pastor, Bishop Foster posthumously. Elder Turner continued to work in many capacities in service of the Lord as Tri-State Council Chairman for over twelve years, as a Board Member, member of the Pulpit Committee, and Vice Chairman of the Foreign Missions for the Pentecostal Assemblies of the World, all at the national level. Ephesians 4:11-12 states that "he gave some…pastors, and teachers; for the perfecting of the saints, for the work of the ministry, for the edifying of the body of Christ." For over 62 years, Bishop Turner with Dr. Mother Turner by his side, won souls to Christ for the work of the ministry, while refusing to compromise God's principles and laws. The Lord continued to bless Bishop Turner to gain more knowledge and understanding of the Word of God and in 1998, he was elevated to Diocesan Bishop of the State of Nebraska.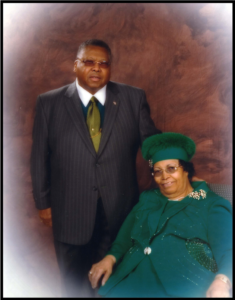 Many souls were added to the church daily such as should be saved. Bishop Dr. Turner later received his doctorate degree from the International Apostolic College of Grace and Truth. After driving by Beth Israel Synagogue for many years, Bishop desired a place of worship of this magnitude for the Saints of God someday. His desire was fulfilled and his vision came to fruition when we purchased Beth Israel Synagogue in 2004 and became Greater Beth-el Temple. In May 2011, after seven years of renovation, the congregation moved into the new facility. The Grand Opening celebration was held in September 2011.
On Saturday morning, December 1, 2012, our beloved Bishop Dr. Nelson G. Turner was transitioned from earth to glory leaving his rich legacy. For over 40 years, Bishop Dr. Turner labored diligently at Greater Beth-el Temple, striving to do the will of God. He never failed to declare the whole council of God from Genesis to Revelations, not fearing men's faces. His desire was for us to love the Lord with a fervent love just as he demonstrated and shown to his wife, the saints and so many others in the community. Bishop Dr. Nelson G. Turner was truly God's Man of Honor.